Be Part of Govern for Impact's Volunteer Network
(from the desk of our CEO, Karen Fryday-Field)
Everyone wants to be part of something and to do something that matters – something that makes a difference in the world,
i.e. positive impact.
But where can you start?
You can put your passion and your knowledge and talent to work to enhance governance excellence around the world by volunteering with Govern for Impact.
We are an international organization committed to building and sustaining highly functioning boards is a holistic discipline, separate and apart from the executive and management skills. When both a board and its executive pull in the same direction with strong clarity about their distinct and mutually dependent roles, there occurs a synergy that propels a non-profit or business or government entity to thrive, strengthening its impact on the people and communities it services. At Govern for Impact, not only do we imagine such a future, we diligently and deliberately work toward it – with devotion, passion, and know-how. We invite you to engage with us. The sole purpose of Govern for Impact is to help advance this reality.
No matter where you live or your specific knowledge in governance, you can make a difference by sharing some of your time with our 'Govern Volunteer Network'. To explore possibilities please see the Govern for Impact website to see what we are about. Also check out the list below to see some the volunteer jobs available right now. You can also call Kathy Wiener (908-456-1302 or [email protected]) or contact Athens Kolias ([email protected]). We welcome your involvement and ideas. I also look, forward to connecting with you (Cell: 519-671-2510 or [email protected]). In the next few weeks, there will also be a place on our website to register your interest in joining our Volunteer Network. I really hope that you choose to join this amazing team of people.
Some of the Govern for Impact Volunteer Network Positions Available
| | |
| --- | --- |
| Volunteer Roles | Volunteer Descriptions |
| Demonstrated Impact Team | Member (specific research qualifications) |
| Consistency Team | Member (specific Policy Governance expertise qualifications) |
| Knowledge Team | Volunteer Content Curators |
| Marketing Team | Member (marketing and/or membership growth expertise preferred) |
| Social Media Team | Member (social media experience helpful) |
| Advanced Practitioner F2F Forum  | |
More Volunteer Roles

Volunteer Descriptions

Annual Conference

 

Volunteers
Welcome and Onsite Registration
Workshop Room Hosts
Direct attendees to pick-up stops, social events, etc.
1-2 people general assistance (put brochures on seats, do errands
Conference Planning Track Leads

Young Governance Professionals Group

Learning Hubs (Learning Circles)

Members, Leaders, and Back-up Leaders
Board Administrators' Hub
Education Organizations' Hub
Faith-based Organizations' Hub
Consulting Hub
Simplifying Policy Governance

Governance Impact Journal

Authors of articles on governance matters, on governance impact, and/or on Policy Governance

Introductory Policy Governance Seminars/Workshops

Membership Growth Development

Annual Report Preparation/Graphics

Website
Team Leader Volunteer Positions

Volunteer Descriptions

Volunteer Engagement Team Leader

Coordination of volunteers and volunteer opportunities

Affiliates Team Leader

Supporting the strategy for meeting the needs of Govern affiliates

Strategic Partnerships Leader

Building and maintaining strategic partnerships

Annual Program Conference

Team Leader

Planning and leading the annual conference in collaboration with the CEO
Internships
Outreach
Knowledge Curation
Metrics, Evaluation and Analytics Development
Proposal Writing
Marketing Production
Transcription/Session Note Taking
Conference and Event Logistics and Support
And much more . . . . . . Please let us know what questions you have about these amazing volunteer positions.
If you are interested in building governance excellence in your organization, your community, or across the world, joining Govern for Impact's Volunteer Network will definitely provide you with rich resources and relationships with knowledgeable colleagues. I have been part of this volunteer network for over 15 years and so I am confident you will find it rewarding.
Your professional background, talent, and energy will be very much welcomed at Govern for Impact.
Best Regards,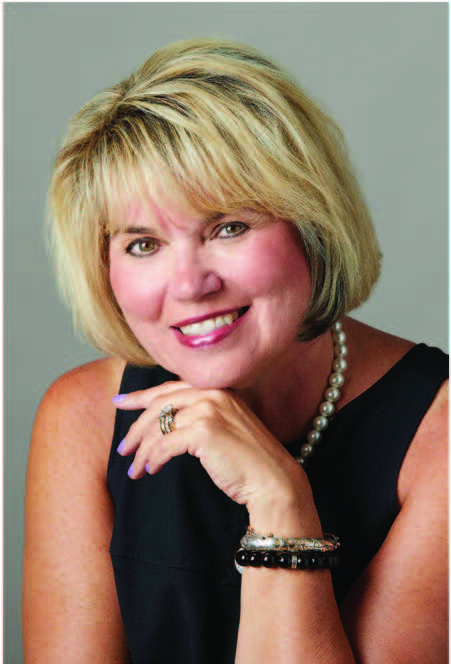 Karen Fryday-Field
CEO, Govern for Impact